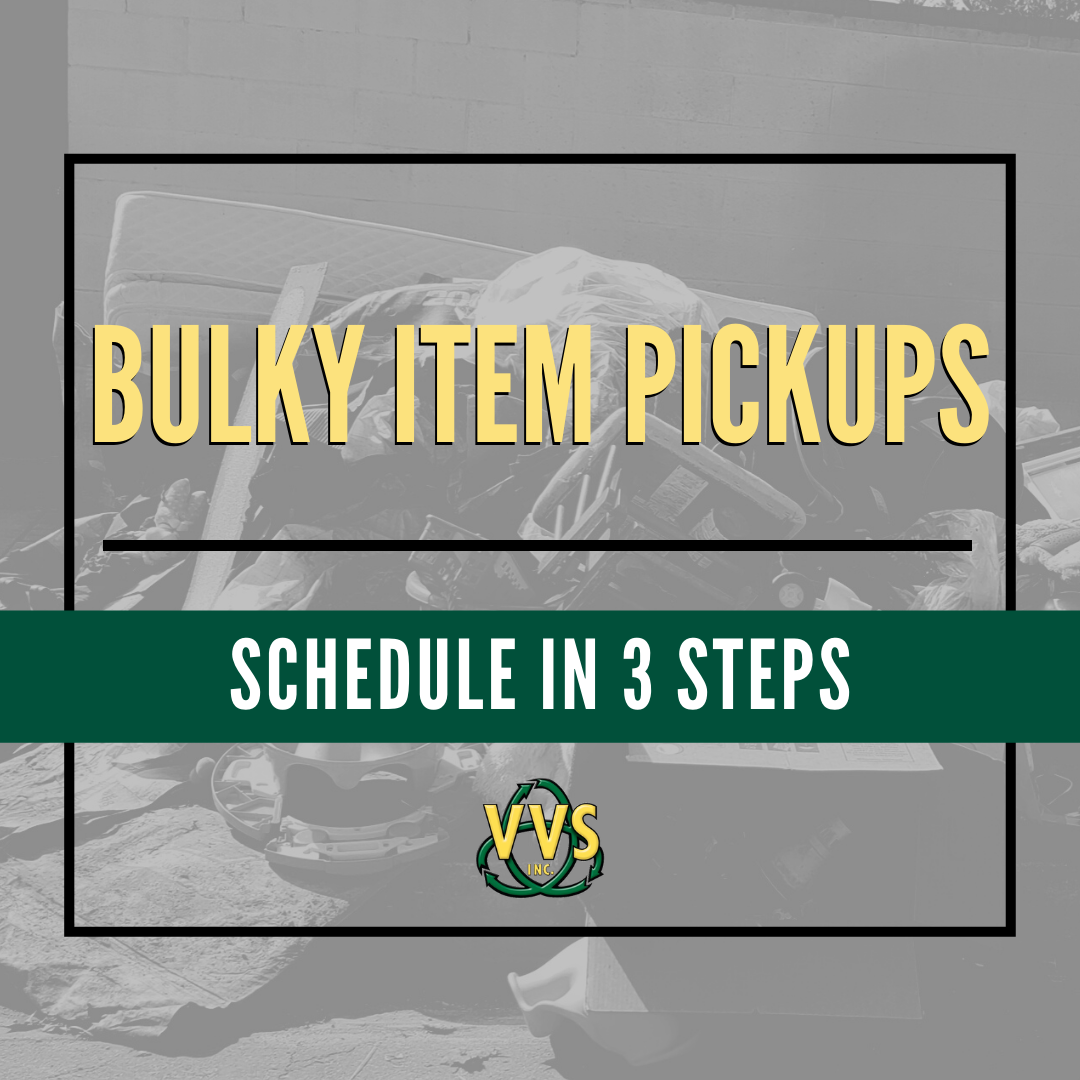 Bulky Item Pickups
How To Schedule in 3 Easy Steps
Bulky item pickups are a service offered by Valley Vista Services as a way to keep our communities clean and help residents de-clutter their homes, garages, and yards.
Bulky items are considered to be any items that are too large to fit into the standard trash cart, such as refrigerators, sofas, tables, washers and dryers, bundled green waste, carpets, appliances and more.
Depending on what service area you live in, you may qualify for FREE Bulky Item Pick-ups, so be sure to always contact a V.V.S. Representative to see what service enhancements you may take advantage of. 
Before placing any large items or extra trash out for collection, pickups MUST be scheduled at least 24 hours in advance.
Follow These 3 Easy Steps to Schedule a Bulky Pickup:
Call to schedule at

(800) 442-6454

OR

email your request to

vvsbulky@myvvs.com

Provide your Name, Address, Phone Number and Account Number (person calling

MUST

be authorized on the account)

Provide a description of what each item is

AND

the quantity of each item
Please do not place items out for pickup UNTIL you've received Bulky Pickup confirmation either via email or through direct communication with one of our Customer Service Representatives. We hope this helps anyone getting into the full swing of the spring cleaning season!
For more information on bulky item pickups, go to Getting Rid of Junk.