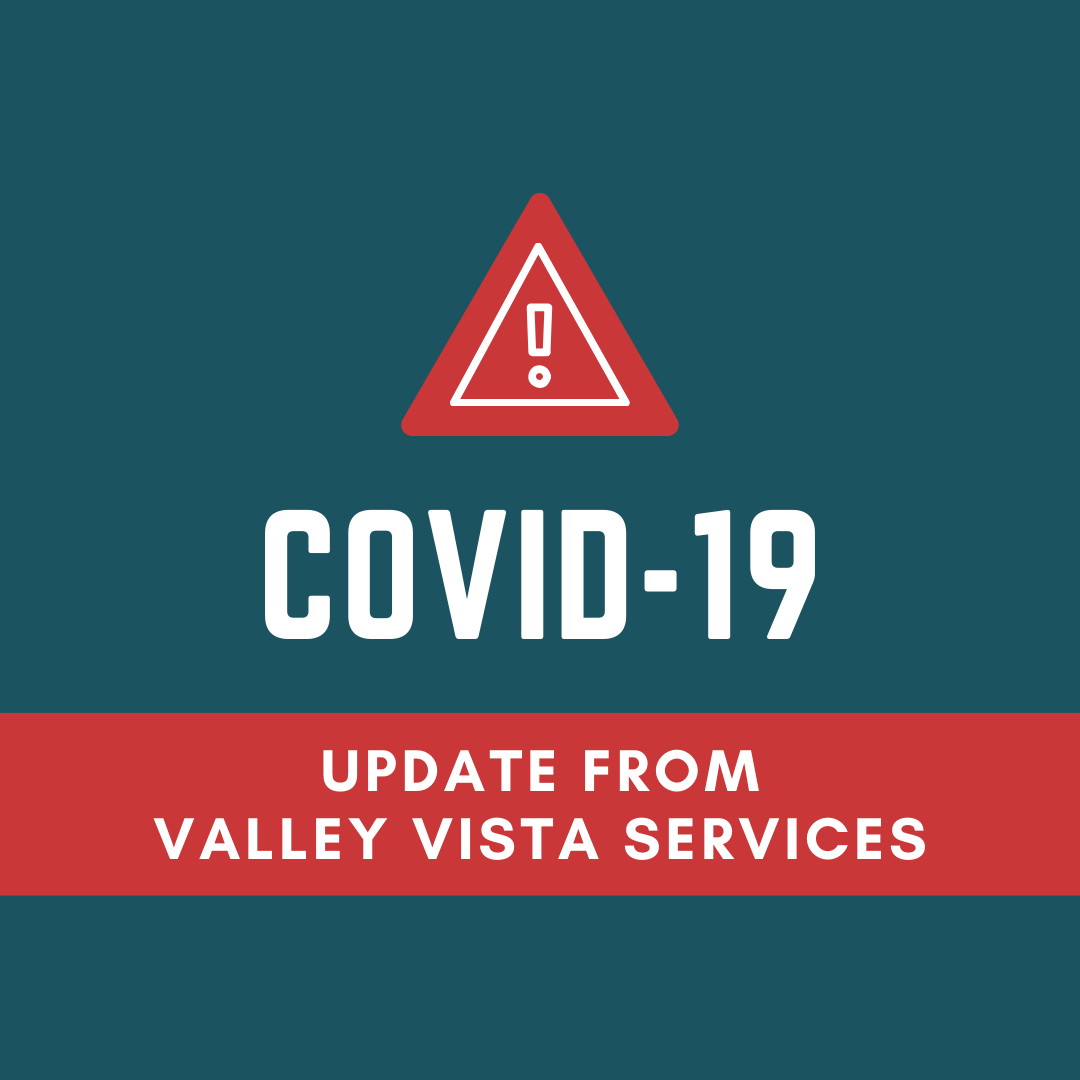 Update from Valley Vista Services on COVID-19
The team at 
Valley Vista Services
 is dedicated to safely providing uninterrupted services during these challenging times. In keeping with that commitment, we will continue to 
provide support through our Customer Service Call Center and maintain servicing of all waste and recycling routes. Ensuring public health and safety remains our top priority.
COVID-19 IMPACT ON WASTE & RECYCLING COLLECTION
We will continue collecting trash, recycling, green waste and bulky items while flattening the curve on COVID-19. Maintaining these essential services without interruption is a priority to Valley Vista Services. Residents and businesses should continue placing their trash, recycling and green waste in the appropriate bins as customary.
Guidelines to follow:
Continue separating recyclables and green waste, and place them in the correct bin; 

recyclables should be empty, dry and clean

Ensure the lids of your bins are closed and that the bins are placed at the curbside properly to allow for trucks to collect the material without our drivers having to touch the bins; 

give at least two (2) feet of clearance on all sides
Out of an abundance of caution in response to COVID-19, many facilities that process collected recyclables have
suspended operations
. Our trash truck will be collecting both the waste and recycling materials with one vehicle. 
WE'RE HERE FOR YOU
Please know we will not disrupt your service if you are having trouble making payments due to hardship caused by COVID-19. We are temporarily suspending service interruptions for non-payment and waiving late fees by request until the Safer at Home Order is lifted. If you are having trouble paying your bill, we encourage you to contact our Customer Service Center to discuss a payment extension or arrangements.
HELPING EVERYONE STAY SAFE
We are so grateful for our dedicated staff who continue to ensure your waste and recycling disposal services remain reliable. We're taking 
preventative measures
to protect workers' health and well-being, including enhanced cleanings of our facilities, providing cleaning stations for our drivers, practicing physical distancing, and temporary closure of our office to the public.
We will continue to monitor the COVID-19 situation and will follow guidance from public health officials and government agencies, so we can continue to support our customers and communities as needed. 
Valley Vista Services will continue to be here for you and keep you updated as we work through this crisis together.  
For more information about COVID-19 and what you can do to keep healthy and safe, visit the Centers for Disease Control at cdc.gov.