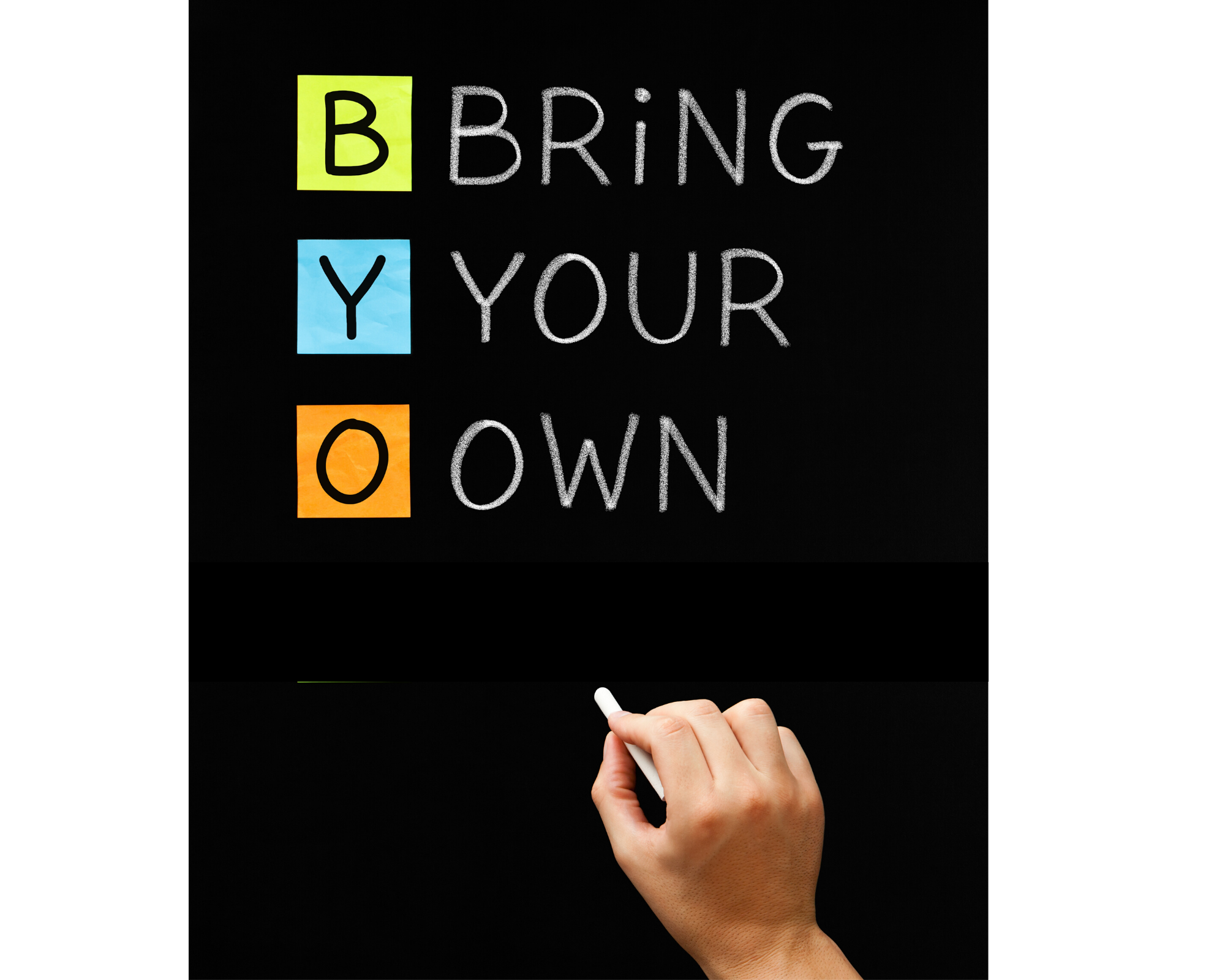 In the New Year: Bring Your Own ____
Make your New Year's Resolution to
REDUCE
Even though January seems to be flying by, we still want to encourage everyone to consider implementing resolutions that help the planet in a big way. The best recommendation we can give is to start reducing waste by
Bringing Your Own (fill in the blank)
!  Starting a journey of reducing in a single-serve society may be difficult at first, but V.V.S. is here to help. We've compiled a list of all the major everyday items you can start swapping out for more eco-friendly alternatives.
Here are our Top 10 BYO Items for 2020:
1. Water bottle – If you're new to the low waste lifestyle, getting your own water bottle is the best starting point.
2. Travel mug – We know coffee is a must, but all those single-use coffee cups really add up to a big mess. Nowadays, travel mugs are pretty much sold everywhere, so finding one that fits your personal style is easy.
3. Cups – As with coffee mugs, travel cups called tumblers are typically made from stainless steel which maintains your drink's temperature for hours (hot or cold). Some tumblers are specifically for iced drinks and even come with their own straw.
4. Straws – Yes, there are reusable straws on the market! Most are collapsible, come in their own travel cases, and include a mini bottle brush to keep it clean on-the-go.
5. Cutlery – Avoid all the plastic spoons, forks and knives while out and about. Invest in a handy reusable cutlery set that you can quickly grab and throw in your bag when heading out.
6. Food containers – As with cutlery, grab whatever containers you already have and throw them in your bag when you know you're going to be eating food out that day.
7. Snack bags – Reusable silicone sandwich bags are much sturdier than their Ziploc baggie counterpart. Plus, they're easy to clean and come in a variety of sizes.
8. Food wraps – Sustainable food storage is here! Reusable and washable food wraps are a great alternative to the traditional saran wrap and foil, and keep food items fresher for longer.
9. Shopping bags – Keep a few extra reusable shopping bags in the trunk of your car, so no matter where you pull up to shop at you're prepared.
10. Lunch – Meal prepping and becoming organized with what you're going to eat during the week ensures that you don't over-purchase on foods you don't end up eating, which most likely end up in the trash.
We hope this list helps as you embark on living a more eco-friendly, sustainable life. Use it as a reference in your daily outings and we promise to share more helpful '
green
' tips with you each week.